Another fast and easy dish to share!
Basically, I cook the minced garlic, 1 shredded carrot, 1 shredded zucchini and mushrooms without oil...
replace oil with water.
plus poach an egg...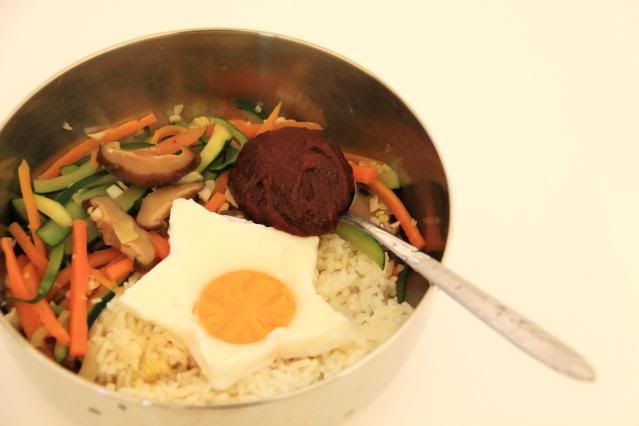 Add a tablespoon of hot pepper paste to the veg and rice.
Done!
Oh..wait a minute..
How did I poach the star shaped egg?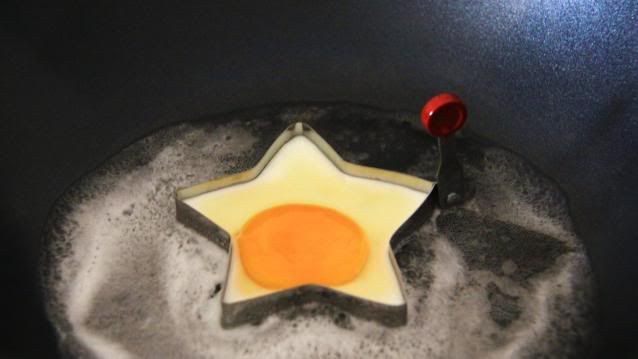 Put mould on heated non stick pan,
Crack egg into a bowl, then transfer it into the mould.
Pour water into the pan and let it simmer.
When it's nearly cooked,
run a stick/chopstick round the sides of the mould,
when it's cooked, use a turner and take it out carefully.
Easy and healthy!